The installation of false nails on the feet has the wind in its sails. The latter are often neglected and gel or resin nails can beautify them. Why wear fake nails on your feet? What precautions should be taken?
False nails on the feet: the reasons to give in to temptation
Toenails often be soft, brittle or even very short. The application of a gel or a resin is therefore an excellent way to reconstruct a toenail and thus help it to grow. It can be feathers, sequins or a staggered color. Nevertheless, the most favorable period remains summer, because a pretty pair of open sandals enhances the feet. Fall and winter are not the ideal seasons because false nails can get caught in the sock or shoe.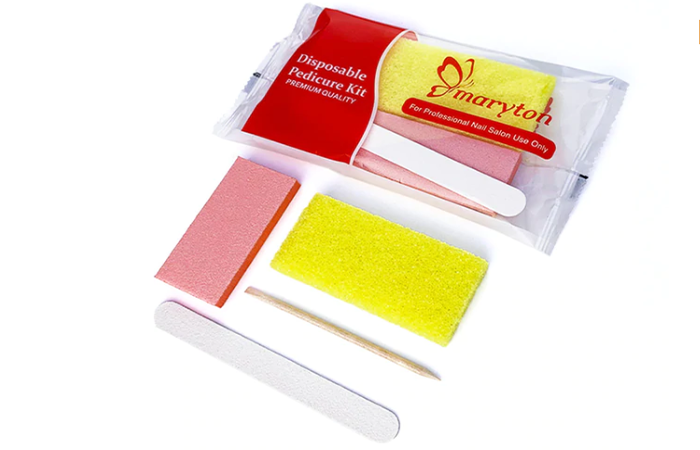 Some precautions to take before applying false nails on the feet
The first step before applying false nails on the feet is to prepare them. Thus, you take a moment for yourself, to relax. The preparation of the nails has other advantages: it makes it possible to hold the false nails longer, but also to have an aesthetic foot and a very neat appearance. In addition, false nails should also be short if you decide to pose on your feet at any time other than summer.
It is recommended to have false nails installed on the feet by a nail technician. It respects the protocol and thus, your feet are permanently beautiful. The stylist prepares the nails, applies the gel or the resin, applies the color or the french and realizes the nail art to perfection.
Tempted? Bring your pedicure supplies and meet with your nail technician! It doesn't matter if you don't have foot care products. We have everything all you need in Maryton nail supply.
Read also: How to remove gel false nails? 4 steps to guide you