False nails are artificial nails that are placed on your natural nails in the institute using false nail glue. On these false nails, it is not only possible to work on the shape, but also the color of the gel or varnish that will be placed on the nails. Today we are going to learn about the different techniques of false nails.
Acrylic resin false nails
The main difference between resin false nails and gel false nails is their ability to dry in the open air, without the use of a UV lamp. After washing your hands, your beautician pushes back your cuticles and files your nails before placing the false nails on your hands. Finally, the varnish of your choice is applied to your false nails.
The main advantage of false nails is that they can be worn for a long time. However, their strength means that they are not flexible enough and can therefore be inconvenient. In addition, acrylic resin false nails are less shiny than gel nails and thus need much more artificial finish.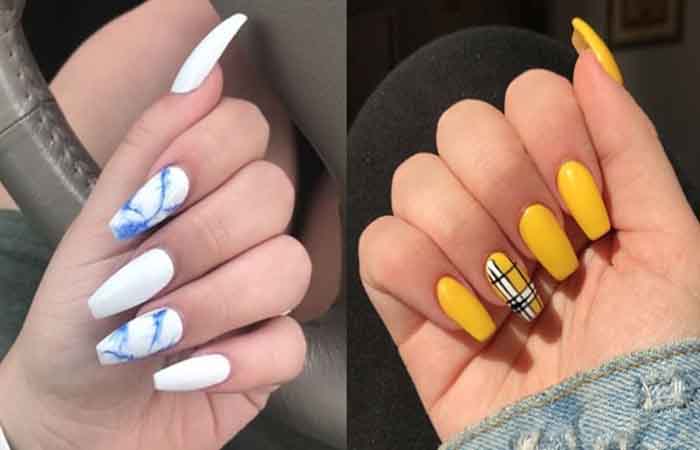 Gel false nails
For gel false nails, a layer of gel is deposited on the nail. This layer of gel is then worked to be uniform over the entire nail before being dried under a UV lamp.
Gel false nails offer a shinier and more natural end result than acrylic resin false nails. They can be kept between 3 and 4 weeks depending on the speed of regrowth of your natural nails. To remove the gel from your nails, simply file it down and dilute the residue on your nails.
OK! I believe that you have known the difference between resin false nails and gel false nails. If you don't have nail tools, it is recommended to visit our nail supply store with plenty of manicure sets. I believe that you will not be disappointed!