It's summer and it's time to take care of your feet. If you decide to pull out your finest sandals then your feet must be perfect. You're in luck, because there is a perfect combo to have pretty feet on the beach.
Callus remover and semi-permanent nail polish
Start by cleaning and disinfecting your feet. Then apply a patch soaked in active ingredients on each foot, which they leave on for about 15 minutes. The beautician removes the calluses using a spatula and a grater. Afterwards, she applies a specific cream for the feet thanks to a brief massage. The skin of the feet is soft and hydrated. Skin dryness and hardening have disappeared. After this treatment, it's time to take care of the nails with semi-permanent varnish. It remains impeccable for at least two weeks. The semi-permanent varnish is shiny and the color does not flake off. You can then walk in the sand, swim in the water and stay on the deckchair in peace.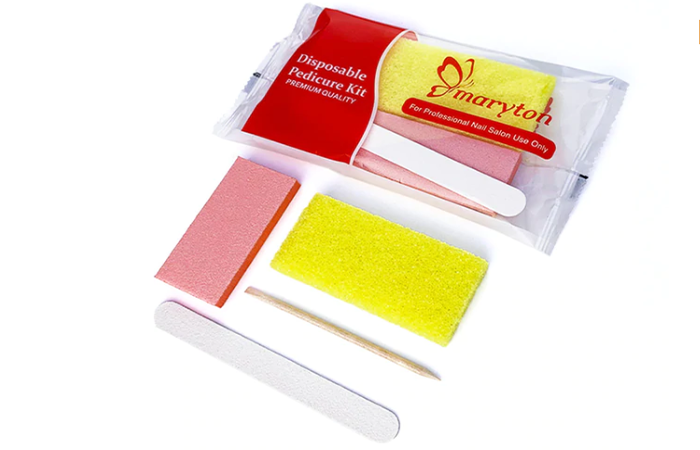 The 3 foot beauty tips before going on vacation
It is not easy to take care of your feet on a daily basis, but these three beauty gestures will allow you to have pretty feet all summer long. Start by moisturizing them daily with a nourishing cream or balm. Perform a massage every evening from toes to heels, emphasizing calluses. Secondly, when you get out of the bath or shower, file your toenails. Push back the cuticles with a wooden stick to help the nails grow. Finally, you can exfoliate your feet to gradually regain soft skin. It is also advisable to place a creamy and nutritious mask on the feet and to put on an occlusive sock before going to bed, once a week.
Tempted? Bring your pedicure supplies and start your pedicure trip quickly! It doesn't matter if you don't have foot care products. We have everything all you need in Maryton nail supply.