In 2022, you're going to take care of your nails. Whether you are more of a fan of shimmering nail arts, the Russian manicure or false gel nails, several tips will help you reconcile with damaged or weakened nails. Here are 5 good resolutions from our Maryton nail supply you should take in 2022 to care for, pamper and beautify your nails throughout the year!
1) We stop biting our nails
Bitten nails are often weakened, and will prevent you from achieving the beauty of your choice. And if you stop gnawing them in 2022? From hypnosis to the simple application of a specific varnish, several tips can help you stop biting your nails. By putting an end to this bad habit, you will find healthy nails.
2) Protect your hands against external aggression
Our hands and nails are exposed to aggressive substances in our daily life, resulting in direct weakening or yellowing. So, don't forget to protect your hands as well as your nails from all these small external aggression. Gloves can provide effective protection against the cold, but also against substances found in household products.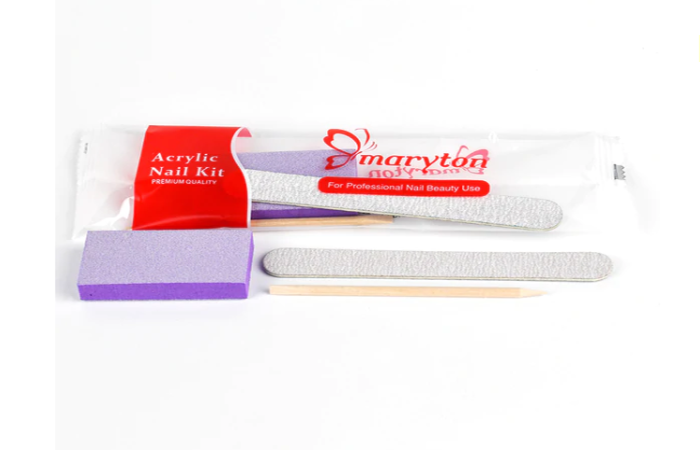 3) We pamper our nails with natural care
In 2022, cosmetics and hand care want to be as natural as possible, and we love that. We favor organic treatments, such as essential oils and vegetable oils, to treat our nails.
4) We correctly diagnose the condition of our nails
Start by making an accurate diagnosis of the condition of your nails before trying to treat them. In this way, you will be able to choose the solution that best suits your problem and deal with it effectively.
5) We sublimate our nails with an adapted beauty treatment
Finally, don't forget to make an appointment with our favorite nail technician to perform our first nail beautifications in 2022.
OK! Now that you have known 5 good resolutions to take care of your nails in 2022, bring your manicure supplies and act now! It doesn't matter if you don't have nail tools. We have everything all you need.
Read also: 4 pro tips to get white nails