Chrome varnish is a nail trend this year. Super shiny, its reflections transform our nails into bewitching mini mirrors. Chrome varnish is a must-have during the holidays. We love this original and glamorous varnish that we adopt for a special occasion or in small touches. Take your manicure set and follow us!
How to apply your chrome varnish?
The good news is that chrome varnish is no more difficult to apply than any other. To make a success of our manicure, we apply a base before continuing with two or three coats of varnish, and we protect with top coat. The slightest hitch on this super shiny varnish is much more visible than on the other shades… So be careful and no haste: only apply it when you have time to let it dry well.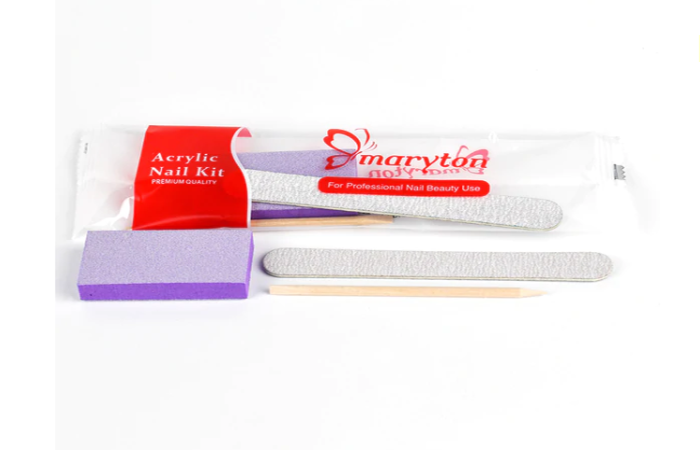 Chrome varnish in total look or nail art?
The trendiest this year: silver-coloured chrome. ideal to enhance a little black dress and give a more glamorous aspect to our outfit. You can also dip into other colors, for a more original manicure: gold-colored chrome, bronze, green, purple, fuchsia… All colors are allowed! If we rather lean towards the nail art option, we can try the French manicure chrome version. We then swap the white for a bronze or silver chrome. Guaranteed effect. You can also draw triangles in chrome varnish on a classic manicure.
OK! Now that you have known the things of chrome varnish, start your manicure trip quickly! It doesn't matter if you don't have nail products. We have everything all you need in Maryton nail supply.
Read also: The monochrome manicure: one color, several options