The stamping plates have evolved into real works of art for nail art. The new stamping plates have more elaborate and larger patterns, which allow you to have related but different patterns on each nail. They also allow you to add color, make gradients and create completely unique styles.
Denim effect stamping
A jeans effect varnish, stamping in 3 colors and a rhinestone to enhance everything. Simply magnificent!
Stamping on pink gradient
A superb gradient from white to pink with a stamping that blends into the gradient.
Lace stamping
Chic, sober, a bit sexy, lace stamping will seduce you for your naughty evenings.
Princess of roses
Tone-on-tone colors with a hint of color on the pinks and a slightly glittery background. A nice smooth effect.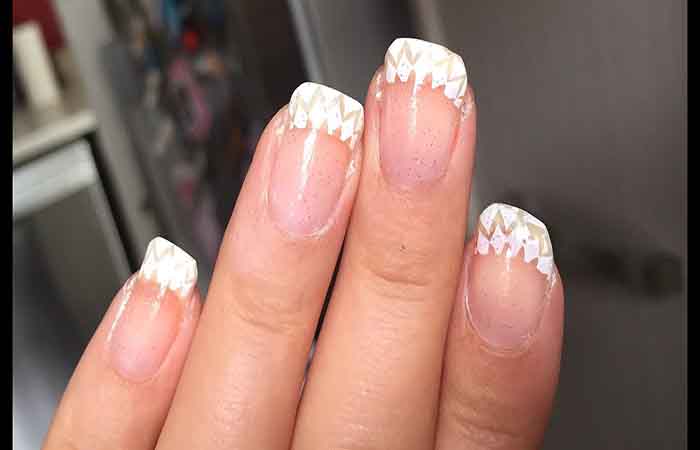 French manicure revisited in stamping
Stamping is also a good method to revisit the French manicure, in pattern and color. You will find plates specially designed to make the smile of the French manicure.
Now that you know the most beautiful stampings, take action with your manicure sets! If you don't have nail tools, you can visit our nail supply store.
Read also: Long live spring – Floral nail art